All the latest Beauty Insights & Product Reviews
The reviews below are by real people and are not edited by The Beauty Club. The opinions and insights are from active Beauty Club members unless otherwise stated. Members do earn points for each of their reviews as an incentive only to review the products they purchased, the points are added to their account which are then redeemable for beauty products or gift vouchers. Join today and start earning points for your review.
There are a total of 3 reviewed products

Glow Kit (6x Highlighter) - Moonchild 6x Highlighter 4.2g/0.15oz (Blue Ice, Star, Purple Horseshoe, Pink Heart, Lucky Clover, Blue Moon) A must-have powder highlighter glow kit Features six buttery-soft shades of metallic powder highlighters Lightweight, refined formula delivers buildable coverage Can be worn alone or layered on the face & body for a radiant glow The removable magnetic-backed pans make it easy to customize your palette Vegan & cruelty-free
6x 4.2g/0.15oz
Regular Price $40.00
Member Price
(join now)
By rosalie
of MELBOURNE, Vic
4 / 5 Stars
Love this brand and love this product, lightweight and such a beautiful highlighter,

St.Tropez recommends use of the Tan Applicator Mitt with our facial tanning products. This must have item helps guarantee perfect streak-free results and stain-free hands every time.
3 Pack
Regular Price $11.00
Member Price
(join now)
By Aquarian71
of Clayton , Delaware
5 / 5 Stars
Great product for no streaking, even coverage and a flawless face!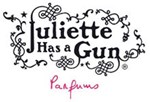 A floral woody fragrance for modern women Crisp, clean, simple, warm & carefree Top notes of neroli & lime Heart notes of jasmine Base notes of musk, hedione & ambrox molecules Launched in 2013 Recommended for day or warmer seasons wear
50ml/1.7oz
Regular Price $89.00
Member Price
(join now)
By support
of support, support
5 / 5 Stars
gran fragancia